How We Will Work Together
We begin by clarifying your needs and desires. Do you want your ideas (or your outline) developed into flowing prose? What is it that you want to say, and to whom? What is it that you want to accomplish with this piece of writing? Who is the audience? What kind of tone are you trying to strike? We will talk about all this at the outset.
Or do you just need copyediting? Have you already written something that you feel mostly good about, but which probably could use a little polish, flourish, or proofing?
Once we agree on the nature and volume of the work, then I'll perform a small portion of it up front. If you like what you see, we will continue. If you don't, I won't invoice you.
Your satisfaction is my keenest reward, so we will not consider the job done until you are perfectly happy. Occasionally, particularly when I compose something from scratch, the process may require a bit of back-and-forth before the finished product is right on target.
I am happy to work with any well-intentioned person who needs something put into the right words, words that convey the intended message, reach the targeted audience, and achieve their desired impact. In the past, I have collaborated with aspiring nonfiction writers, health professionals, businesspersons, memoir writers, educators, trainers, administrators, and researchers.
If you need your thoughts, ideas, or expertise cast into language that is simple, clear, compelling, and thorough, we could have some fun working together. My services are prompt, flexible, and responsive to your specific needs. I look forward to working with you!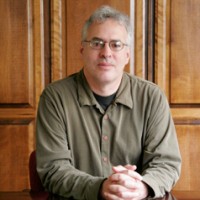 MarcWordsmith
Professional Writer, Author
My real name is Marc Polonsky but I also go by MarcWordsmith. I've been writing since I was six years old. In first grade, I already knew what I wanted to be when I grew up, because I love setting words to paper (and, like most writers, I also love to read). (more)