Marc Polonsky
Professional Freelance Writer, Ghostwriter, Sympathetic Copyeditor
Turning Great Ideas Into Great Prose Since 1986
Ghostwriting | Persuasive Writing | Expository Writing
Are you . . .
in need of a collaborator or ghostwriter for your book project?

fearing the task of writing a report, newsletter article, proposal, or essay?

procrastinating about writing copy for your brochure, press release, or website?

agonizing over what to say in your speech or presentation?

requiring a dependable copyeditor to make sure your "voice" stays strong and consistent throughout your written work?

ready with ideas, but not the words?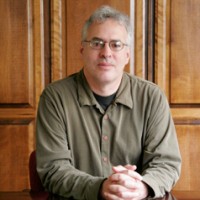 … I am here to meet all of your writing and editing needs!
Marc (the) Wordsmith
I write primarily for individuals, but also for large and small companies. I write articles, essays, website text, emails, blog posts, books, brochures, internal business memoranda, and more.
I also ghostwrite memoirs.
My Work
Samples and excerpts of my work. I can provide much more when we connect.
"Marc's word magic has been invaluable to us. He took hundreds of pages of interviews and turned them into a beautiful book which people tell us has transformed their lives. I deeply appreciate his perceptive contributions, organizing skills, and remarkably sensitive editing. Marc has also been a boon for our organization in other ways, with fundraising letters and case statements. I highly recommend Marc's writing services!"
John Records, Executive Director, Committee on the Shelterless (COTS), Petaluma, CA
"Marc Polonsky will magically transform your material into something wondrous and easily understood. He can take your words and make you realize what you meant to say in a much clearer and cleaner fashion than you imagined. He can make a palace of the ant-scratch words you present, in a timely and affordable manner."
Dr. Barry S. Green, O.D. Sebastopol, CA
"Marc is one of the most creative individuals I have ever worked with. He has the ability to grasp a concept, either technical or abstract, and turn the messaging into an exceptional finished product. Marc is very professional and extremely dependable. I highly recommend him as a solid resource for all your writing and editing needs."
M.J. Safra, Director of Marketing, Digital Media Arts College, Boca Raton, FL
Sometimes I Write About Things That Move Me
I bought organic bananas recently at Trader Joe's and at New Seasons. The ones from Trader Joe's are from Mexico; the ones from New Seasons came from Ecuador. The sandwich bread I eat each day was baked in California. (I live in Oregon.) The vegan cheese I like to put...
Let's Talk About Your Ideas!